Jingle All The Way 2023
Fundraising Ideas to Join the Jingle Fun
Jingle All The Way is back for 2023 and we're to help you raise as much as possible. Don't worry if you don't see an event below that you fancy, you can do anything as long as it raises funds for our charity.

There are lots of festive ways that you can raise funds. We've given you some ideas below but feel free to come up with your own amazing fundraising event and let us know how we can help you!
Jingle Run 2023
Our flagship Jingle event... join hundreds of others for our annual Jingle Run this December.

Walk or run 5k – you decide! - and kids can take part in our festive
Reindeer Dash (1km). Get into the Christmas spirit with your costume or Santa hat and we'll have a special prize for best dressed!

You can even complete the race virtually before and still join in the festive fun!

Learn more about Jingle Run 2023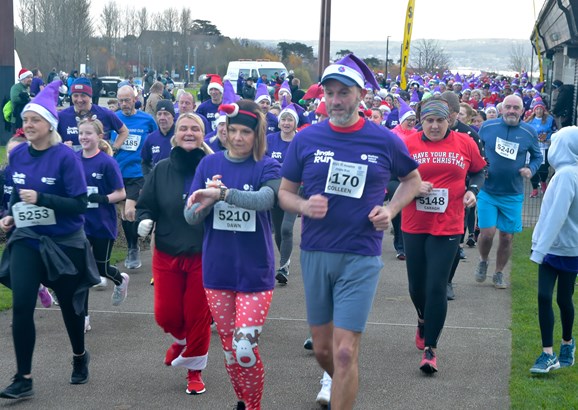 Purple Santa Hat Day
Get festive in the office by hosting your Purple Santa Hat Day!

Simply host a non-uniform day in your workplace and get your work colleagues to sport their purple Santa hats whilst making a donation to Hospice!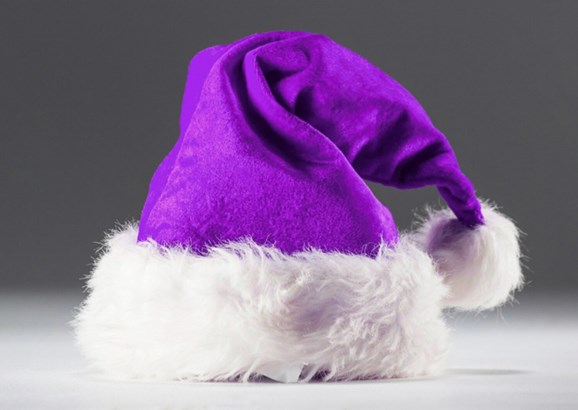 The Jingle Box Challenge!
Don't have the time to host an event at the moment? Try our Jingle Box Challenge!

Each box can hold at least £37, which could pay for an hour of palliative care,
and even more if the money inside rustles!

Consider ordering additional boxes and challenging your friends and family too.
Jingle Jumper Day
Spread the Christmas spirit and pick a day for your friends, family, team mates or work colleagues to wear their best and brightest Christmas Jumper.

Get sponsored or raise money on the day with a Christmas break so you can all get together – get your Jingle Jumper on!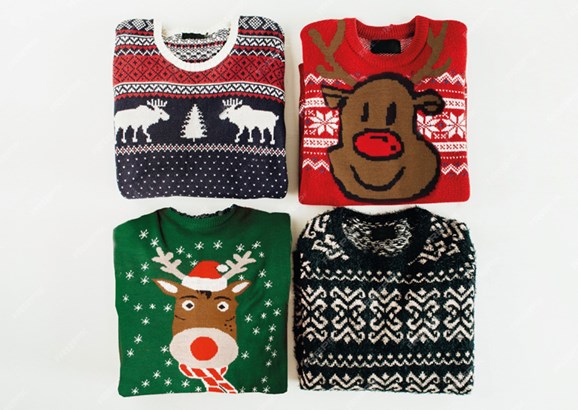 Christmas Desk Decorating Competition
Organise a company-wide desk decorating competition, or even just across your team.

Get everyone into the Christmas spirit (and what says Christmas more than some healthy competition between teammates) the best decorated or most unique decorations win!

Simply ask for a small donation to Hospice from everyone entering the competition!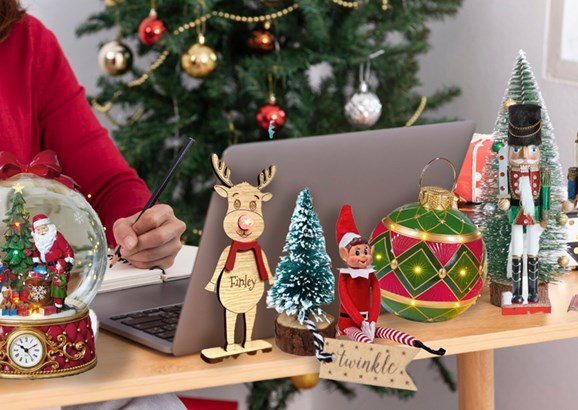 Christmas Quiz
In Home Alone, where were the McCallisters planning to vacation when they left Kevin behind? Got any thoughts? Consider some entertaining questions for a festive pre-Christmas Quiz Night, and easily gather £5 from each team.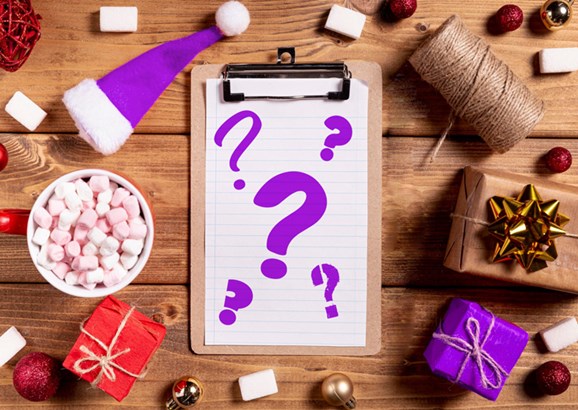 Ready to get involved? Complete the form below and one of our friendly fundraising team will be in touch.
Sign up for our CONNECT newsletter