Dublin Marathon 2024
Dublin
Run the Dublin Marathon 2024
Are you ready to take on an incredible challenge while making a meaningful difference?


Apply now for a guaranteed place to run the Dublin Marathon 2024 for NI Hospice! Joining this iconic race not only allows you to test your limits and achieve a remarkable personal accomplishment but also gives you the opportunity to help us care for adults, children and babies with life-limiting illnesses.


The Dublin Marathon offers a breathtaking course through the heart of the city, lined with enthusiastic supporters. If successful in your application, you'll be part of an inspiring community dedicated to making positive change. Lace-up your running shoes, embrace the thrill of the race, and be a force for good.


Apply today for a guaranteed entry, and let your miles make a lasting impact!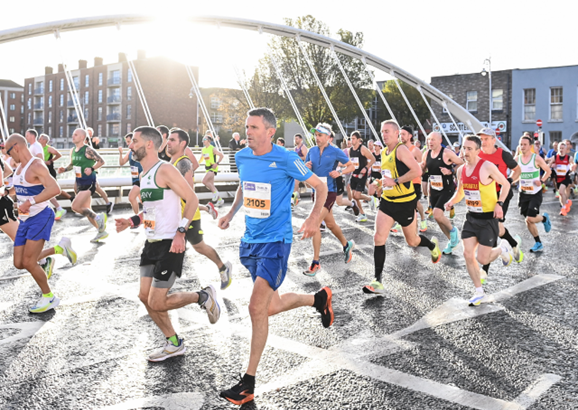 Run the Dublin Marathon 2024 for NI Hospice
Apply now for a place and run for NI Hospice. Applicants will be expected to raise a minimum of £1500. If your application is successful with NI Hospice you will receive a guaranteed entry for the race.



How It Works
Apply Online - tell us about yourself and why you would like to run for hospice.
Get accepted - we'll review your application and let you know if your a good fit for our charity.
Start Fundraising - we'll help you every step of the way to raise your minimum target of £1500
Hit Your Target - you'll be issued with a unique PIN to allow you to officiall enter the race
Run for hospice - Good luck and we'll even send you a hospice t-shirt to help you stand out from the crowd!
An iconic race in Dublin City Centre
The Dublin Marathon promises an exhilarating 26.2-mile adventure through the heart of the vibrant Irish capital.

Starting at Fitzwilliam Square, participants embark on a remarkable journey through iconic city landmarks. You'll weave through the lush greens of St. Stephen's Green, pass by the storied halls of Trinity College, and cross the historic River Liffey.

As the race unfolds, you'll be treated to breathtaking sights, including the majestic Christ Church Cathedral and the expansive beauty of Phoenix Park.


The final stretch through Dublin's historic streets leads to a triumphant finish at Merrion Square, making every mile a memorable and unforgettable part of your NI Hospice fundraising experience.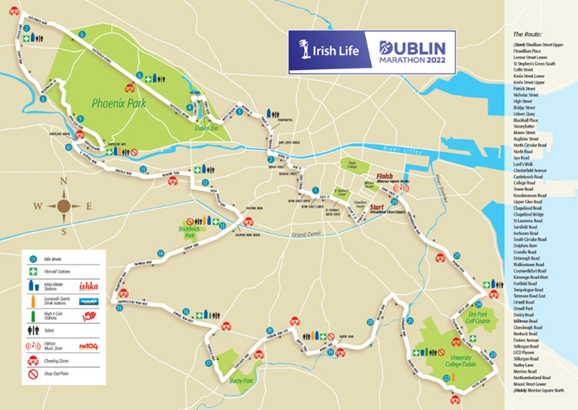 Sign up for our CONNECT newsletter