Outreach Services
During the COVID-19 pandemic we've adapted how we provide care for our patients and created our Hospice Outreach Services.

Now our multi-disciplinary team can support our Hospice Community Nurses in family homes providing, occupational therapy, holistic therapy and emotional support.
Accessing the Service
Patients will be assessed by our Occupational Therapist or Physiotherapist and will be provided with an individual treatment programme. We focus on empowering our patients to better manage their condition.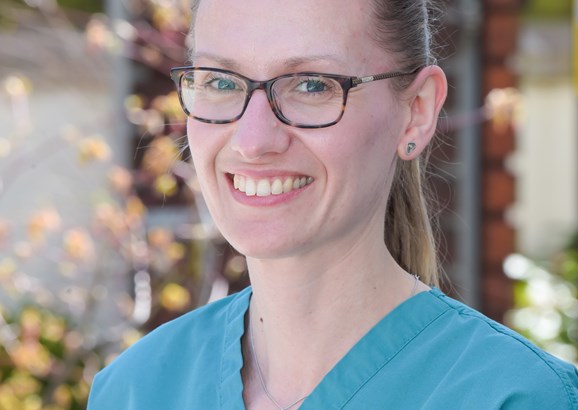 Some of our services include:
Occupational Therapy
Fatigue management and energy conservation
Anxiety management
Relaxation sessions
Equipment advice
Physiotherapy
Falls awareness and prevention
Rehabilitation and 1:1 exercise programme
Breathlessness management ('Breathe Easy')
Non-pharmacological pain management e.g., TENs

Social Work Outreach
Support is available in the community either via face-to-face appointments in your home or virtually via phone call or Zoom.

The team offer short term support and cover.
Emotional support for patients, carers, and families
Support to develop coping strategies to deal with serious illness
Direct support for children and young people
Practical advice and information
Support and advice on accessing additional care through local providers
Help with communication within the family
Support to complete memory work
Bereavement Support (offered via phone)
Sign up for our CONNECT newsletter