DIY Hospice Walk
Walk anytime, anywhere at your own pace!
Can't make it to one of our planned Hospice Celebration Walks this spring, but still want to take part?

Our DIY Walk gives you the option to take part anytime, anywhere with anyone!

If you're choosing to walk in memory of a precious loved one, you can complete your walk in a special location, or perhaps you're walking to simply celebrate the beauty of life, then why not choose to walk one of Northern Ireland's scenic walking trails?

With thousands of stunning walking trails across Northern Ireland – there's something for everyone of all ages and abilities!
How can I register?
Registration for our DIY Hospice Walk is FREE. Simply register below and we'll send you a Hospice T-shirt, and a pin-on label to let people know who you are walking in memory or support of.

Each participant is being challenged to raise a sponsorship target of £100 to help Hospice care for families across Northern Ireland. If you raise £100 or more, you'll also receive a branded eco-friendly water bottle. 

Once your walk is complete and your donations are received, we'll also send you an exclusive Hospice Celebration Walks medal.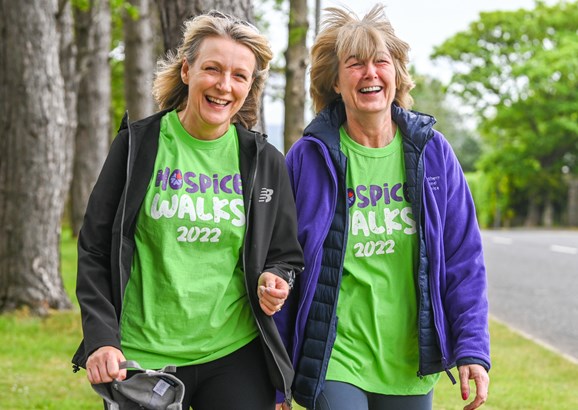 Sign up for our CONNECT newsletter