Hospice Community Teams
Our Hospice Community Nurses help our patients live well with their illnesses in the comfort of their own homes, where they are surrounded by the people and things they love.
Our highly experienced nurses support patients and their families as they cope with the medical, emotional and practical challenges of managing a terminal illness at home.
How our Nurses work
Working closely with GPs and District Nurses, they identify each person's needs using advanced health assessment skills and knowledge.
Our nursing team can determine underlying health problems, distressing symptoms and plan the best way to resolve these issues to improve the quality of their patient's life.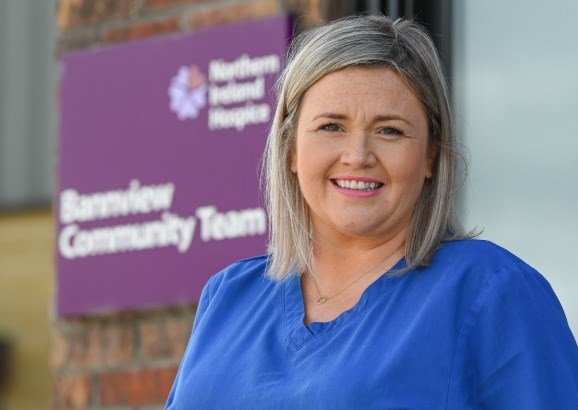 Our Community Specialist Nurses will be able to help with:
Difficult symptoms or uncontrolled symptoms
Advice on medications
Psychological and emotional support
Your wishes and preferred place of care
Advice and support for your carer/family
Sign posting you to other relevant services
Following initial assessment, the Hospice nurse will agree a plan of care based on the individ

Hospice at Home
Hospice at Home is made up of Hospice Staff Nurses and nursing auxiliaries, all highly trained in caring for people with complex health conditions. We provide care for our patients and their family in their own home.

Our service has been developed with the goal of allowing patients to remain at home whilst receiving the care they need.
How the Service Works.
We provide day and night shifts. Day shifts are usually three to four hours long and can be arranged for a time to suit you.

Night shifts are eight hours, usually from 11:00pm to 7:00am.

Our key concern is to ensure that our patients are comfortable. Our Hospice at Home team can help with a range of care services, depending on your circumstances.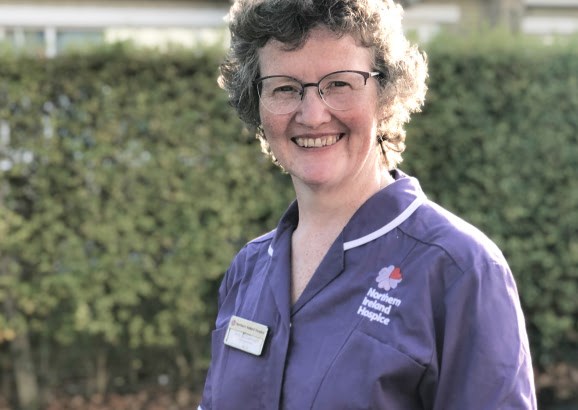 Our Care Services:
• Assistance with personal care.

• To monitor medication.

• Clinical observation as appropriate.

• Emotional support for you and your family.

Our compassionate and empathetic nurses can also contact your GP, District Nurse, and Hospice nursing teams, on your behalf, when necessary.
Sign up for our CONNECT newsletter