Our Hospice Shops rely on the kindness and generosity of the local community in helping raise vital funds for local people who need it most.
Donate unwanted items
Unwanted quality goods help run our 24 bustling shops, ensuring our customers can bag their next bargain and make a difference to the lives of those who depend on hospice specialist care.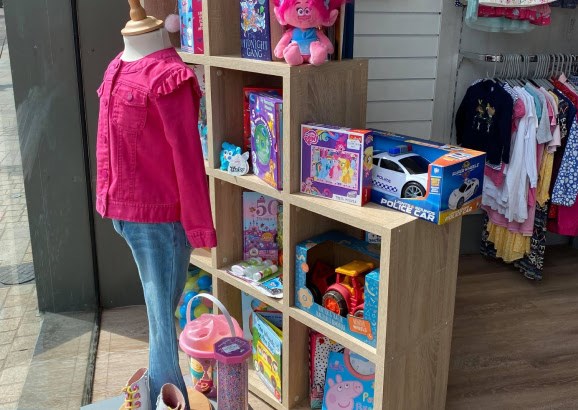 What can I donate in store?
Ladies Wear
Gents Wear
Childrens Wear
Shoes
Handbags
Accessories
Cushions
Curtains
Duvet Sets
Ornaments and pictures
Books
CDs
DVDs
Games
Jewellery (broken gold also of value)
Antiques and collectables
Unwanted gifts and gift sets
Toys
Jigsaws
What does my local store not accept?
Larger electrical goods
Large furniture items
Gas appliances
Oil heaters
Crash and safety helmets
Food items
Spectacles
Toys without the CE label
Weapons including flick knives
Pierced earrings
Nursery items – e.g prams etc
Underwear (unless new)
Water safety products
Goods unfit for resale
Why not Gift Aid your donations?
Gift Aid is a simple way to add 25% to the value of your donated goods and it won't cost you a penny!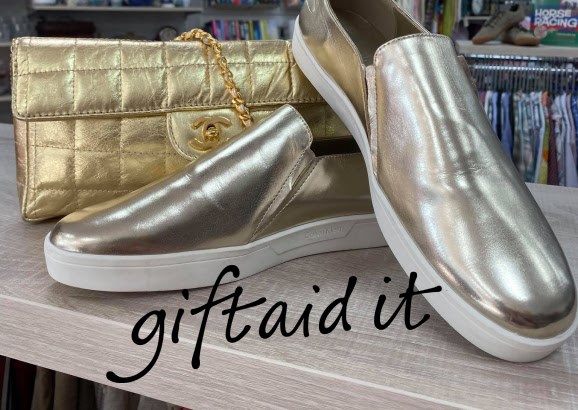 By signing up to add gift aid to your goods, you'll be raising even more funds for Hospice, ensuring we can continue to deliver our vital care right across Northern Ireland.
For every £1 we raise from the sale of your items, we will get an extra 25p by reclaiming the tax you previously paid when buying your item new.
If you are a UK taxpayer, when you next donate goods to us, please ask to register for our Retail Gift Aid Scheme and we can help you complete a short form. You will be issued a card which you can show each time you donate goods at any of our Hospice Shops.
Sign up for our CONNECT newsletter