The Kilimanjaro Summit Challenge 2024
Tanzania

12 days
At a colossal 5,895m, Mt. Kilimanjaro is one of the largest volcanoes to ever break through the Earth's crust.
Our challenge is to clamber above the sea of clouds to its summit.  We begin in the lush rainforests of the Lemosho Glades, climbing towards the Shira Plateau – is the perfect spot to acclimatise. From here we can see our goal: the ice-capped peak of Kibo.

We follow the impressive Southern Flank, Barranco Wall and Barafu Route to the summit. Our groups have excellent success rates (96%) for reaching the summit, however, the summit night climb – with its 1,000m ascent and 2,000m descent – is not to be underestimated. This is one of the toughest but most exhilarating adventures you will ever embark on.

12 days | Tanzania | Extreme
Conquer the famous 'roof of Africa'
Embrace a truly life-changing journey
Follow the uncrowded Lemosho route to the peak
Trek through five incredible, unspoilt eco-systems
Walk above a stunning sea of clouds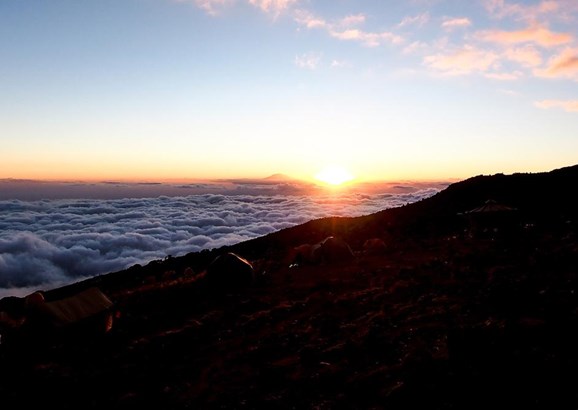 Please complete the form for more information on our events.
Sign up for our CONNECT newsletter