Basecamp - Everest Challenge 2024
Nepal

18 days
Standing at a formidable 8,848m, the summit of Mount Everest offers the perfect backdrop for this trek of a lifetime.
Are you ready for the challenge of a lifetime?

Beginning in Lukla, follow the footsteps of Sir Edmund Hillary and Tenzing Norgay – the first climbers to ever summit Everest. Walking in the shadow of the world's highest mountain, you will traverse gorges, visit the Everest Memorial Ground and trek through the Khumbu ice fall until you reach Base Camp.

The higher you go, the harder the trek will become, pushing you and your body to the limit. However, the incredible views and support from fellow participants will spur you on to your goal. Arriving into Everest Base Camp will be a joyous occasion and one to saviour with your fellow trekkers.  Upon your descent and flight back to Kathmandu, you can spend time exploring the chaotic, exotic and historic capital. 

This high-altitude trek is not for the faint of heart, but our team of expert leaders, guides and doctors will ensure safety is a priority. 

18 days | Nepal | Extreme
Stand in the shadows of the world's highest mountain (8,848m)
Overwhelming panoramic views
Deep gorges and glacial lakes
Sample Sherpa hospitality
Explore Nepal's mystical capital, Kathmandu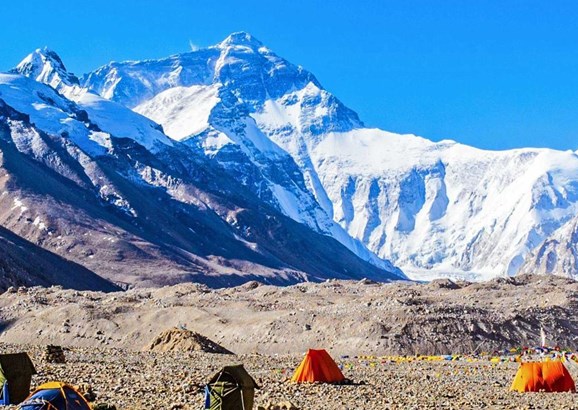 Please complete the form for more information on our events.
Sign up for our CONNECT newsletter