Saigon to Angkor Wat Bike Challenge 2024
Veitnam, Cambodia

11 days
This is a challenge for those who love the tropical vibes of South East Asia, cycling the open road, and exploring ancient history. 
Follow the road less cycled from Saigon to Angkor Wat, venturing into the heart of the Vietnam's Mekong Delta. Ride the quiet backwater roads, stopping to explore ancient temples and bustling markets full of glorious street food.  As you make your way to Siem Reap, admire the beautiful and varied rural landscapes from your saddle. Then, enjoy the fruits of your pedalling by exploring the incredible architecture of the Royal Temples of Angkor Wat.

Covering 450km across seven days, this challenge is moderate, designed to enjoy the stunning scenery of South East Asia. Expert guides will be with you every pedal of the journey, ensuring your comfort and safety.

11 days | Vietnam, Cambodia | Challenging
Marvel at the Royal Temples of Angkor Wat
Cycle 450kms through the Mekong Delta to Cambodia
Follow endless miles of beautiful backwater roads
Pass ancient temples, pagodas, and colourful villages
Embrace the freedom of life on a bike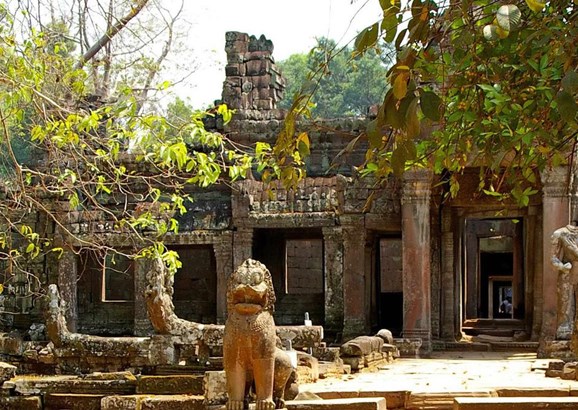 Please complete the form for more information on our events.
Sign up for our CONNECT newsletter