Hospice Support Groups
We have Support Groups across Northern Ireland made up of amazing volunteers who have a connection to us and our work. They raise awareness about our specialist palliative care and raise vital funds for the charity so we can continue our work.
What is a Support Group?
A support group is set up by a group of people who volunteer their time to help us deliver care to families across Northern Ireland.

Support Groups are more formalized as they have their own constitution and they work as part of the NI Hospice team. The groups plan and organise their own fundraising events throughout the year in their local area.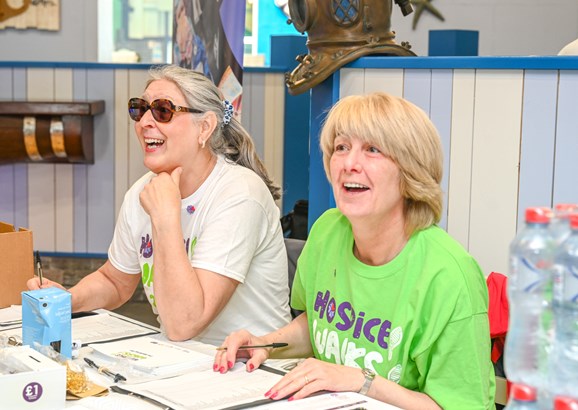 Some of their amazing efforts
Fundraising events by the groups
Find out more about our Groups
Take a look in more detail at some of the news and events from our support groups.
Sign up for our CONNECT newsletter