Queen's Honour for Nurse Valerie Peacock
Awards
Nurse Valerie Peacock awarded BEM in The Queen's Birthday Honours 2021 for services to Northern Ireland Children's Hospice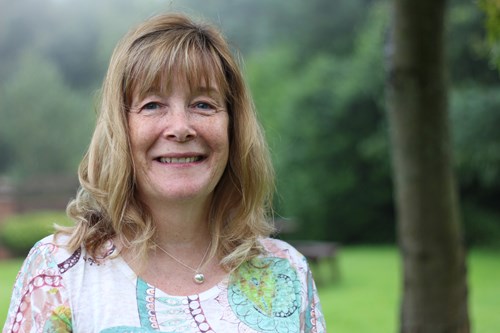 Northern Ireland Children's Hospice Community Nurse Specialist, Valerie Peacock, has been awarded the British Empire Medal (BEM), which recognises people who have gone above and beyond in their roles to support those in their local area.
Valerie has been part of our Children's Services even before Horizon House, the Children's Unit, was built almost 21 years ago. She said she initially thought the email she'd received about the honour was a 'hoax'.
She added: "I asked my colleague Andrina to call the number that was on the email to see if it was genuine! It was a big surprise, but it didn't seem real until I saw my name on the list."
The Co Antrim-born nurse began her career after graduating from the Northern Trust at the age of 22. It was shortly after that she found herself nursing in a mission hospital in Congo, central Africa.
"My faith is something that means a lot to me and plays an important role in my career and life. It was my faith that took me to Africa to serve. I was brought there by Dr. David and Lorraine McAdam (midwife), who now work in Zambia.
"I was in Africa for six months, and at one time I did think that's where I would always be; that it was my direction. But then I was directed back home where Northern Ireland Children's Hospice was beginning to form, and I have been here from the start. I love my job and the people I work with, and the families I work for."
Humbled by the honour, Valerie added: "This is not simply about me. This is for everyone at hospice, the housekeepers, caterers, the entire care team, for my twin sister Jayne and my mum Vina. It's also for Dr. David and his wife Lorraine McAdam in Africa, who were very much a part of my journey, and for the wonderful people in the Northern Trust where I began my career as a Health Visitor."
Acting Chief Executive Deborah Burns said, "Valerie is a much-valued member of our team and we are so delighted that she has been recognised in the Queen's Birthday Honours 2021. She has been part of Hospice for 21 years working in our Children's Services as a Specialist Nurse and has recently been instrumental in developing our antenatal support service. Valerie embodies the spirit of Hospice with her caring nature and we're so lucky to have her."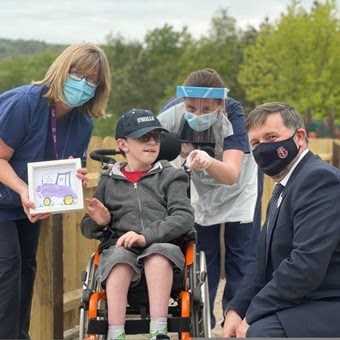 Sign up for our CONNECT newsletter