Who We Are
NI Hospice is separated into distinct directorates, Care, Corporate Services and Commercial & Brand as well as the CEO's office.
Each directorate has its own special purpose but together they come together to ensure that specialist palliative care is available to those who need it most.
Care
The mission of the organization is to deliver the best specialist palliative care to babies, children and adults across Northern Ireland. It is through the work of the Care directorate that this is delivered.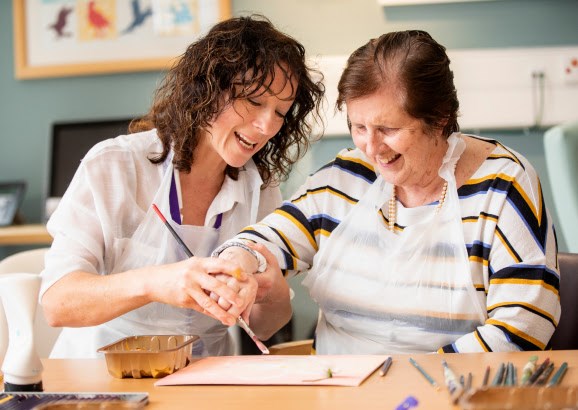 There are three main services within the Care directorate.


Adult Services
Children's Services
Palliative Care Education

Within adults and children's services there is a dedicated In-Patient Unit as well as Community Teams that provide specialist palliative care and hands on caring. Somerton House is our adult hospice in North Belfast with Horizon House, our children's hospice in Newtownabbey. We have eight adult Specialist Community Teams providing cares in homes across Northern Ireland and we also have our hands on caring service, Hospice at Home.
.
Within the arena of palliative care Hospice care is at the highest specialist level, managing patients with the most complex health needs.
Our teams are supported and developed to be the best in their field with a comprehensive induction and tailored education programmes.
Our Education teams also deliver palliative care training to the Health and Social Care Trusts and recently have been commissioned to support palliative care education in care homes.
Corporate Services
The Corporate Services directorate is the backbone of Hospice, supporting every patient, staff member and volunteers on a daily basis.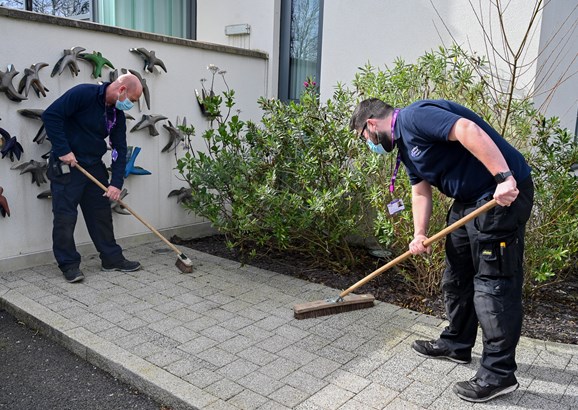 The functions of the directorate include:


ICT
Governance
People & Organisational Development
Estates.
Our ICT teams are responsible for our far-reaching Digital Futures programme which will ensure we can operate in a modern way both internally and externally. Protecting our data and creating systems to allow us to be more innovative.
Governance provides the structure from within the Hospice operates, monitoring policy development, incidents reporting and our record management as well as data collation to analyse our performance.
People & Organisational Development are responsible for talent recruitment and employee engagement to support each staff member to be their best. They supported the delivery of an award-winning wellbeing programme for the frontline care staff.
The Hospice is viewed as a private hospital and as such has all the regulations and quality standards. Our Estates Team are crucial to the health maintenance of the entire estate.
Commercial & Brand
The creative heart of the organization, the directorate incorporates:
Community Outreach
Communication & Marketing
Philanthropy and Corporate Fundraising
Retail
The primary functions of the directorate are to generate the income needed to sustain the charity's aims as well as engaging with key stakeholders and raising awareness of our important work.
The Community Outreach and Corporate Fundraising teams build relationships within the local community and with corporate partners to support income generation.
Our Communication and Marketing teams create new innovative campaigns to both generate income throughout the year as well as telling the stories of Hospice to raise awareness of this vital work.
There are 24 Hospice Shops across Northern Ireland and the Old Schoolhouse Café beside Somerton House. The Shops are a direct link between the high street and the Hospice's work and are an important part of income generation for the organization.
Sign up for our CONNECT newsletter