Board of Trustees/Advisers
Northern Ireland Hospice is a registered charity (No. NIC102337) and registered company (NI14817), governed by a Board of Trustees.

This Board is constituted by twelve members from a range of professional backgrounds, who meet every two months to support the Chief Executive and Corporate Leadership Team.

The Board, who are all volunteers, is responsible for the strategic direction of the organisation, ensuring due diligence and legal compliance. Trustees are represented on Hospice's four Corporate Governance Committees.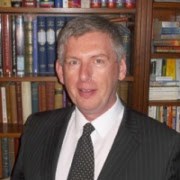 Dr Gerry Millar MBE
Chair and Elected Trustee
Dr Gerry Millar was appointed the first Macmillan GP facilitator in Cancer and Palliative Care in NI. Gerry is a former Northern Ireland GP of the Year and in 2013 was awarded an MBE for his efforts in community Palliative Care and early cancer diagnosis. Gerry currently works as Macmillan GP Advisor NI. Gerry sees his Hospice volunteer role as supporting all our wonderful staff in delivering expert, holistic and compassionate care to the highest standard to those with life limiting illnesses especially children and all their carers.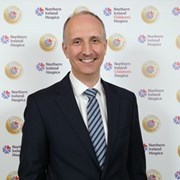 Ian Sheppard
Vice Chair & Elected Trustee
Ian is the former Northern Ireland Managing Director for Bank of Ireland. He is a Chartered Accountant and one of Northern Ireland's most experienced Corporate Bankers having worked with many of Northern Ireland's top companies. Ian is also a former Chair of the Institute of Directors in NI. Having personal experience of the difference the staff of the Hospice can make in the care of patients and their families, Ian hopes his skills and experience will add value to the Board and the Hospice.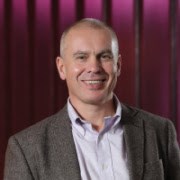 Garth Calow
Honorary Treasurer and Elected Trustee
Garth is a former Advisory Partner with PwC having recently retired after more than thirty years in professional practice, the last five spent in the Caribbean Region. A Chartered Accountant and specialist in the area of Restructuring & Insolvency he has held leadership positions within the local PwC Deals practice in NI, the Advisory practice in PwC Bermuda and Advisory & Tax for PwC in the Caribbean. Garth brings experience of working internationally and in local markets adding his professional skills to the Hospice Board.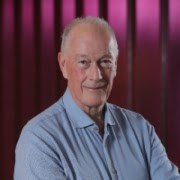 Dr Russell Houston
Elected Trustee
Russell retired in 2016 from a career as consultant oncologist in Belvoir Park and then the Cancer Centre at City Hospital. Principal interests were Head and Neck and Gastrointestinal cancers. As clinical director 1993-2009, he saw tremendous growth in the scale and scope of the service, introduction of audit and clinical governance, the development of the new cancer centre and the start of palliative medicine as a hospital service. Now looking forward to assisting the next stages of Hospice development.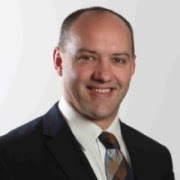 Alan Dickson
Invited Trustee
Alan is a Fellow of Chartered Accountants Ireland, with over 20 years experience, working with clients across a range of sectors. He specialises in providing commercial advice in relation to transformation projects from the initial business case through to delivery and implementation. He is passionate about solving complex problems that organisations are struggling with and wants to help NI Hospice deliver on their ambitious plans.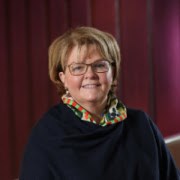 Janice Smyth
Invited Trustee
Janice is a registered nurse. In a career that has spanned the statutory and independent sectors, Janice spent several years as director of nursing in the independent sector, before moving to the Northern Health and Social Services Board as a Registration and Inspection Officer. She has worked at policy level as a Nursing Officer at the Department of Health in Northern Ireland and was the Director of the Royal College of Nursing in Northern Ireland from 2009 until April 2019.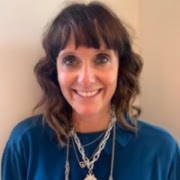 Adele Martin
Invited Trustee
Adele Martin is currently a Senior Learning Consultant for a consultancy Solvd Together. She is responsible for the design and execution of leadership and behavioural change programmes. Before joining Solvd Together, she worked for Sky Media, where she was responsible for leadership development for the Customer Service Group. She also ran her own consultancy business for over 15 years, specialising in executive coaching, leader development and behavioural change. Adele is passionate about helping organisations create a working culture that encourages both high performance and employee engagement.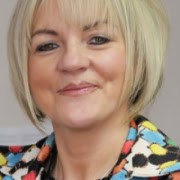 Joanne Ramsay
Elected Trustee
Joanne is a member of the Institute of Workplace and Facilities Management. She has over 26 years' experience working at a senior level in the Public Sector across both Health & Education in the area of Estate Management. She is currently the Head of Facilities and Assets for the Northern Ireland Fire and Rescue Service where she is responsible for the development and implementation of the overall Estate Strategy for the service.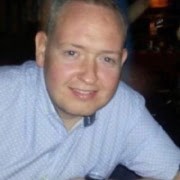 Martin Murphy
Elected Trustee
Martin graduated from University of Ulster with a degree in Business, Finance and Investment in 2003 and immediately went on to pursue a career in banking with Ulster Bank. Having worked predominantly in the retail branch area with various management posts he moved to an operations and strategy role in 2016. He currently leads an experience team in the wider Strategy and transformation area for NatWest, Ulster Banks Parent group.
Paddy O'Hagan
Invited Trustee
Paddy is an IT industry veteran with 25+ years experience in senior roles in several local and global IT organisations including Kainos, NYSE and Neueda. Paddy was previously CEO and board member with Neueda Ltd delivering digital transformation to many of the worlds leading financial institutions as well as public sector bodies. He is a member of IoD and former Director of the Year. Paddy hopes to bring both professional and personal drive and insight to the board of NI Hospice being a previous user of the Children's Hospice services and has been an active supporter and ambassador for several years.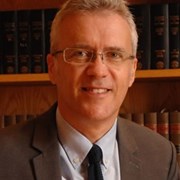 Steven Cockcroft
Invited Trustee
Sign up for our CONNECT newsletter