Zambezi River Challenge
Zambia

10 days
Known locally as Great River, the Zambezi flows for 2,700kms through six countries on its path from Zambia to the Indian Ocean.
This unique and exhilarating challenge will take in Victoria Falls, unforgiving rapids and the likes of hippos and crocodiles. Expect a rough ride, with sweltering heat, humidity, blistered hands and harsh conditions providing some of the obstacles along the way. The team will paddle in both mokoros (traditional dug out wooden canoes) and inflatable kayaks for 100kms of the river. The river's upper section is dotted with islands and braided with narrow fast flowing channels.

You will paddle your way along the border with Namibia, Botswana and Zimbabwe, steadily heading towards the Falls. Ultimately, the climax comes with the daunting prospect of rafting below the Falls in the notorious Batoka Gorge, the most tempestuous white water rapids in the world.

10 days | Zambia | Challenging
Paddle over 100kms down the mighty Zambezi River
Experience traditional dugout canoes, inflatable kayaks and rafts
Witness the 'smoke that thunders' – the awesome Victoria Falls
Paddle past hippos, crocodiles and elephants
Camp under the stars on the banks of the Zambezi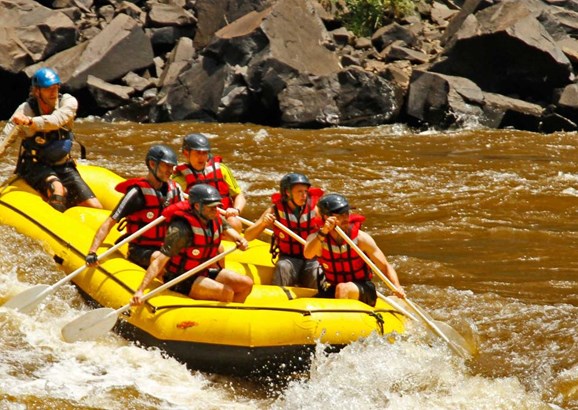 Please complete the form for more information on our events.
Sign up for our CONNECT newsletter