Winter Mount Toubkal Trek Challenge
Winter Toubkal Trek Challenge

6 days
This tough but incredibly rewarding challenge combines the unforgettable scenery of the High Atlas Mountains with the splendour and colour of Marrakech
The snow-capped peaks of Morocco's High Atlas mountains provide a striking background to the ascent of Mt Toubkal, North Africa's tallest peak. On clear wintry days the views extend across the Atlas range and over towards to the Sahara Desert.

Morocco is home to the High Atlas mountain range, including Jebel Toubkal, North Africa's tallest peak.
The western range features several peaks over 3,900m – two of which you'll encounter. Beginning in Marrakech, your journey ventures into Berber country to discover the majesty of the mountains.
Each day, between four and eight hours trekking will take you across the peaks and through remote Berber villages. A good degree of fitness is required, particularly given the changeable weather conditions. The climb is not technical, however, if needed you will be trained to use crampons and ice axes.  
Ultimately, the challenge ends with celebrations in the vibrant city of Marrakech.

6 days | Morocco | Extreme
Unforgettable mountain scenery and spectacular views
Tackle daunting peaks dotted with Berber villages
Summit Jebel Toubkal, Morocco's highest mountain
Push yourself mentally and physically at high altitude
Get lost in the colourful souks of mystical Marrakech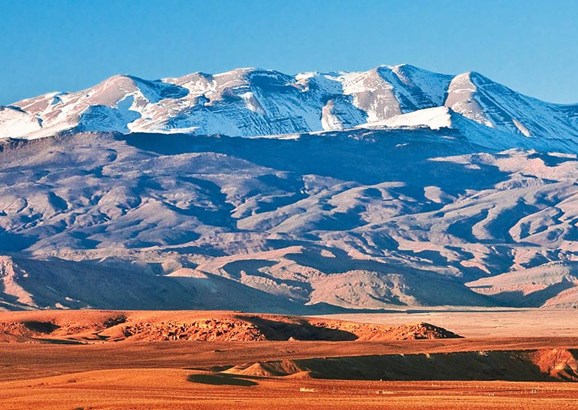 Please complete the form for more information on our events.
Sign up for our CONNECT newsletter