Trek to Petra Challenge
Jordan

8 days
This new challenge offers a chance to trek through some of the most exhilarating and rugged landscapes in Jordan.
You will walk through deep, dramatic gorges and canyons shaped by the elements as well as crossing high ridges on routes once known only to the local Bedouin. 

From Wadi Feynan Reserve, the path along the edge of the desert is surprisingly rich in flora and fauna. Forget every image you conjure up when you think of a desert. The views change not only each day, but many times within each day as you cross.

The high cliffs are home to Ibex and many species of birds. The trail crosses the desert through wide dry riverbeds leading back into the mountains over high passes with stunning views of the Araba Valley towards Israel. 

You'll cross a high plateau and be treated to the sight of the Monastery of Petra gradually coming into view before you twist and turn your way through the Siq into this ancient Nabatean city. This tough and enchanting challenge is the perfect introduction to magical Jordan!

8 days | Jordan | Tough
Take on this five-day trek along the most breathtaking section of the Jordan Trail
Experience floating in the iconic Dead Sea, the lowest place on earth
Visit one of the New 7 Modern Wonders of the World
Discover the ancient 'rose city' of Petra, a UNESCO World Heritage Site
Witness a blanket of stars as you camp Bedouin-style in the desert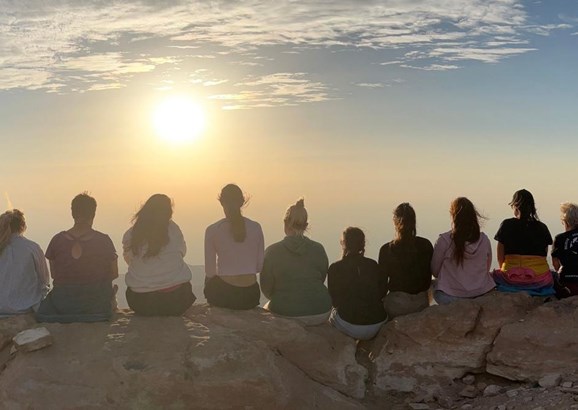 Please complete the form for more information on our events.
Sign up for our CONNECT newsletter