Trek the accursed Albanian Alps Challenge
Albania, Montenegro

8 days
A challenging and spectacular trek at the very heart of the Albanian Alps, known as 'The Accursed Mountains'.
Albania is a country with unspoiled landscapes and a traditional way of life. This little visited corner of Europe offers both astonishing beauty and wonderful hospitality. The spectacular Accursed Mountains are virtually impenetrable apart from a series of high passes that link remote communities to the outside world. 

Following some ancient paths, you will hike in the south west of Montenegro and encounter some breath-taking landscapes with views of mount Taljanka and mount Volušnica, as well as the majestic Karanfili peaks. 

From the remote village of Thethi in the heart of the Albanian Alps, you'll head over the spectacular Valbona Pass and down into the Valbona valley. Your final challenge will be to conquer Zla Kolata, Montenegro's highest mountain (2,534m) before you can finally celebrate your achievements with a boat trip on Lake Koman. 

8 days | Albania, Montenegro | Tough
Traverse lush green valleys, wildflower meadows and craggy passes in Albania and Montenegro
Hike to the remote valley of Theth in the heart of the Albanian Alps
Take in the spectacular scenery of the Accursed Mountain Ranges
Cross the jagged heights of the Valbona Pass
Encounter a traditional way of life in remote villages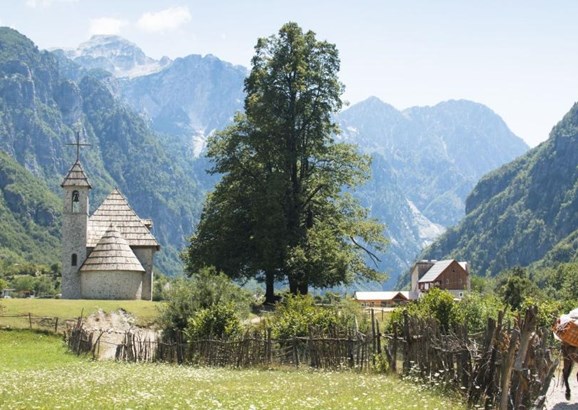 Please complete the form for more information on our events.
Sign up for our CONNECT newsletter