Trek Angkor Wat
Cambodia

9 days
Finishing at the Khmer architectural masterpiece of Angkor Wat, this 5-day trek will take you into the heart of the stunning Phnom (Mount) Kulen National Park.
Along the way, you will have the chance to experience the rhythm of rural life and marvel at the dazzling landscape that surrounds Siem Reap.
Expert guides will be with you every step of the way, ensuring your comfort and safety whilst also providing information about the country's turbulent past. A perfect mix of adventure, history, and culture, Trek Angkor Wat is sure to create memories that will last a lifetime. 

9 days | Cambodia | Challenging
Marvel at the ancient temples of Angkor Wat and Ta Prohm
Trek through local villages, rice paddies & into the Cambodian Jungle
Visit the sacred Kulen Mountain Waterfall
View the Giant Sleeping Buddha, carved directly out of the mountain top
Experience everyday life in rural Cambodia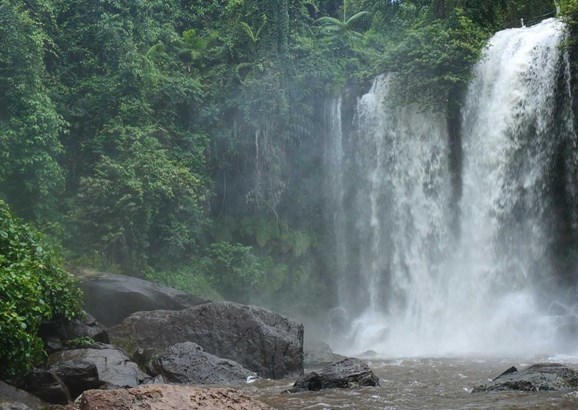 Please complete the form for more information on our events.
Sign up for our CONNECT newsletter