Spring Appeal 2023
Meet Denis McGrath, Denis has volunteered at NI Hospice for 16 years and this year he spoke to us about the support he and his wife Nuala received when she became very ill with cancer.

This is their story. I first met Nuala when she walked into the youth club that I was helping to run, she asked if she could help and that was how it all started for us – I remember it like it just happened yesterday. We started going out and then married, we became teachers and were lucky enough to have three beautiful children.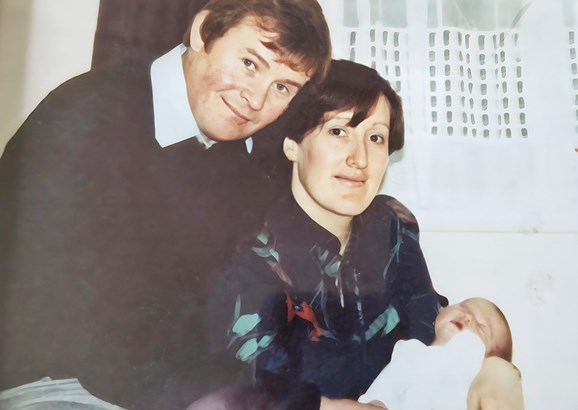 Nuala was a very charming woman; she was also very kind-hearted, caring and a brilliant teacher. She always had an eye for the child that wasn't well-off – not just in school when she taught them, but in the local community - if anybody was struggling, she'd always be trying to find a way to help. That's just the way she was. 

The best way I could describe her would be to say she was an extraordinary person, wrapped in a cloak of ordinariness.

She was just an ordinary person, but inside – well, I just thought she was just amazing, and I know I wasn't the only person who thought it.
We used to take our holidays in Donegal and in France - see she taught Irish at the school, but I taught French, so we'd go between the two. We were on holiday in France one year before school started and she had this cough, it was a bad one, so I said to her, "you'll need to go see about that before you go back to school."

It was after Christmas then that we found out it was cancer - Hodgkin's Lymphoma. The doctors and her care team at the time were very positive, they said that it could be treated.

So, my Nuala bravely fought against it, but sadly some things just started to go wrong...

The first thing that went wrong was the chemo - some people get away with it, some people don't. The chemo attacked her kidneys first, and then her blood vessels became inflamed - vasculitis - and after that, she was put on steroids, but it just went on and on.
She managed, but it was very hard for her - and it was very hard for me and the kids to watch her in pain, but as a family, we managed all that together and kept going.

Nuala was ill on and off - for probably the next 14 years - until she was diagnosed with oesophageal cancer. It was around Christmas time when they discovered that she had the
condition - and because of all the other treatments she'd had before and her condition at that point, there was just nothing more they could do.

So, she came home with me.
She lived for about two more years with no further treatments from that point on. I looked after her myself at home at first. I was basically doing everything for her, and she struggled on and on.

She was a very brave lady - very brave - but her condition was getting worse, and I couldn't do it all on my own.
It was around this time that people started to talk to me about Hospice care. I already knew, because I had been volunteering, just how wonderful the work Hospice does is, but once somebody mentions Hospice, for want of a better word, it can frighten people.

I knew not to be afraid of it though and they came in, they went through everything with her, they got a hospital bed for the house - they were amazing. People don't realise - the GP says 'Hospice' and they think of the building itself, but a lot of Hospice services are out in the community, in people's homes.

So, we looked after her, me and the Hospice Community Team, at home until July 2020. She was getting worse, and it was one of the nurses, she looked at me one day and I said to her, "she'll not be here at the end of the month." And she replied, "no, she won't." That's when I asked about going into Somerton House, the Hospice In-Patient Unit.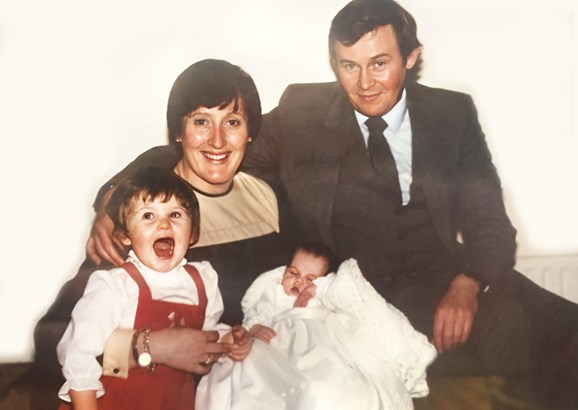 Hospice care is a light at the end of a very difficult time, that's basically what it is.

You come in here and the care is there - all sorts of care. You have the ear of the consultants and the doctors. You have nurses and nursing assistants, you have physios and occupational therapists for mobility, and then you have a team of social workers for support for all the family, as well as the chaplains.

You don't have to go looking for people. They're all there. The care and compassion within Hospice is extraordinary. Every single person worked so hard to make me, Nuala and our family as comfortable as possible in those last few days.

She was admitted into Somerton House on a Friday afternoon in July 2020, and she died peacefully, with great dignity under the care of the team that weekend.

She could have died at home in pain, or worse, in the hospital alone because COVID-19 was causing massive problems, but the Hospice was there for us – and I can tell you and anybody in the same sort of situation, it was wonderful that she had that help when she - and all of us actually – needed it most.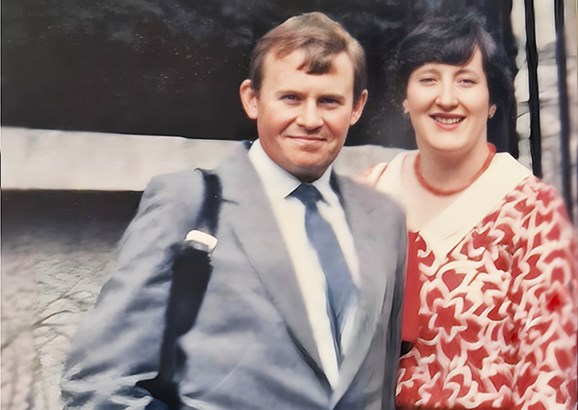 As I said, Hospice care is like a light in a very difficult time, and I have the light of the Hospice within me.

The best way of describing it is this - way up on the horizon, there was always that dark black cloud, that didn't come down on me, because Nuala died in comfort, with us with her and in dignity in.

And that's what Hospice leaves you with. Hospice care leaves you with that light in your life.
Sign up for our CONNECT newsletter