Snowdon Triple Challenge
Snowdon Triple Challenge

2 days
Grab this opportunity to pit yourself against the spectacular landscape of Snowdonia National Park in this tough and exciting multi-activity challenge.
Taking in the summit of Wales' highest mountain, over the course of a single day you'll push yourself across a variety of terrains. 
You'll challenge yourself mentally and physically as you take on some of the most demanding landscapes in Britain on foot, by bike and in a kayak. The trip may be short, but it is far from a walk in the park as you confront steep climbs and gruelling hills over the 36km route. 

2 days | UK | Tough
The ultimate challenge to conquer some of the UK's most rugged landscape
Tackle all terrains as you cycle, trek and kayak in just one day in the heart of Snowdonia
Summit the highest peak in Wales, the famous Snowdon at 1,085m
Experience one of the UK's best natural adventure playgrounds
Enjoy the pride of completing all three challenges in just one day!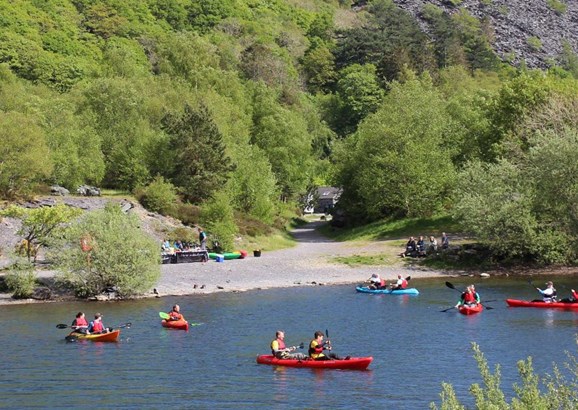 Please complete the form for more information on our events.
Sign up for our CONNECT newsletter