Little Star, Zara, gives so much joy to the NI Hospice staff who support her, as well as her mum Julie, dad Damian and big brother Felix. Here Julie tells Zara's story.

"I first learned that the Northern Ireland Children's Hospice was not just for terminally ill children when the Children's Hospice nurses came to visit Zara after she was born and awaiting discharge from hospital.
"In many ways my eyes have been opened by using the services at Horizon House. The Children's Hospice isn't just for end-of-life care, it's also an amazing support for complex needs children and their families. Zara may have a life-long genetic syndrome, but she should live to a good age.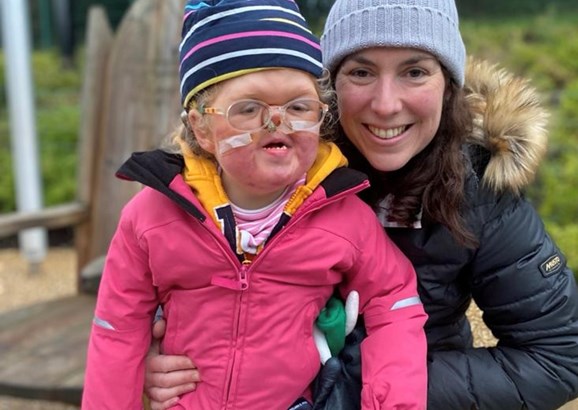 "Zara was born with Apert Syndrome, an extremely rare genetic craniofacial condition where bones fuse before birth, particularly in the skull, which then require multiple surgeries to release pressure on the brain. Zara's hands and feet are also fused, so she has reduced dexterity and mobility. Other challenges for Zara include being severely sight impaired, reduced hearing and a restricted airway which requires long term ventilation support of an artificial airway.

"Zara is six and a half now, and has been receiving Hospice support since January 2017. She has had numerous surgeries in Belfast at RBHSC as well as in Alder Hey Children's Hospital, Liverpool, a specialist hospital providing craniofacial and cardiac surgeries, both required by Zara. We often say that Zara was born in Belfast and rebuilt in Liverpool!

"Since birth Zara has needed her suction machines, airway bag and a medically-trained person by her side. We as a family are so appreciative of the specialist medical care received by Zara at the Children's Hospice and the supported short breaks which make such a difference. As a family, it gives us freedom to do things other families take for granted.
"The best thing for Zara is that she is always with someone who knows her, there is that continuity with the expert support of a medically-trained person looking after her in a safe environment. It's not a clinical place, it's a warm and comfy family place that Zara loves.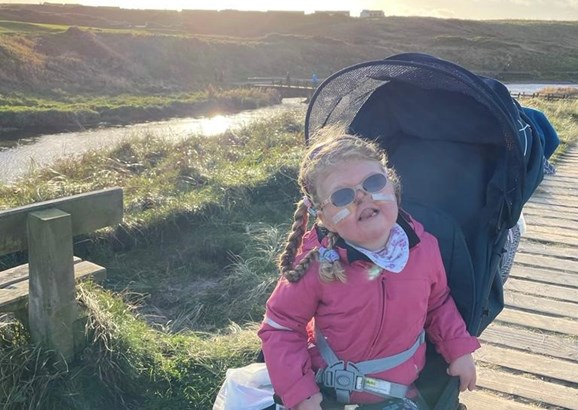 "Felix, Zara's big brother, loves visiting the hospice. The first time we stayed at Horizon House was when Zara was 7 months old. During this short break we appreciated how special a place Horizon House was to us as a family. We were so reassured by the level of care provided in the Children's Hospice.
''Six years on Zara is a bright ray of life when she goes in to Horizon House. Zara is always excited about going to stay and lists the activities she hopes to do during her visit including sensory, music, art and soft play rooms as well as the outdoor play area! When Zara stays there, she gives so much joy to staff as they have watched her develop over the years.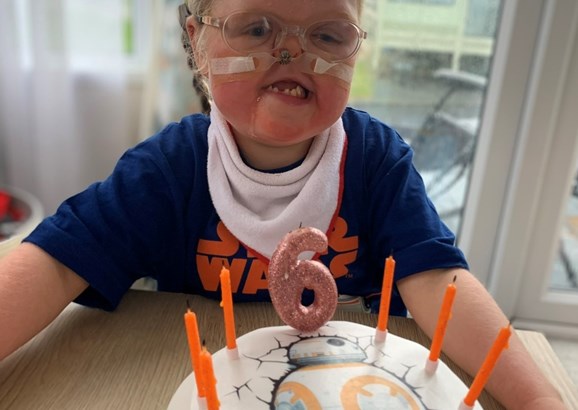 "For us, it would be a very different journey raising a child with complex needs without the invaluable support from the Children's Hospice. We would like to say a big thank you to the Children's Hospice from the whole family.''

Sign up for our CONNECT newsletter