Caolan is a five-year-old little boy who receives care at Northern Ireland Children's Hospice. His Mum, Leeana, tells their story.

"When Caolan was born, he was very ill. He suffered an in-utero stroke and oxygen deprivation, and needed to be resuscitated. He also began to have seizures when he was just one hour old. We spent a lot of time in hospital trying to find a solution to his feeding issues. In the early months, it was a very stressful time and a lot for such a small baby to go through."

"After a few months at hospital, we were referred to Children's Hospice for some additional care and support. At first, when I heard the word 'Hospice' I felt really weird about it. I immediately thought about end of life, and I was genuinely worried.


"Soon after we were referred, our Hospice nurses came to visit us at hospital, and we got to know them all very well. Their arrival ended up being a relief because their support let us have a break, to do simple things other people take for granted, like take a shower or spend time with our other children."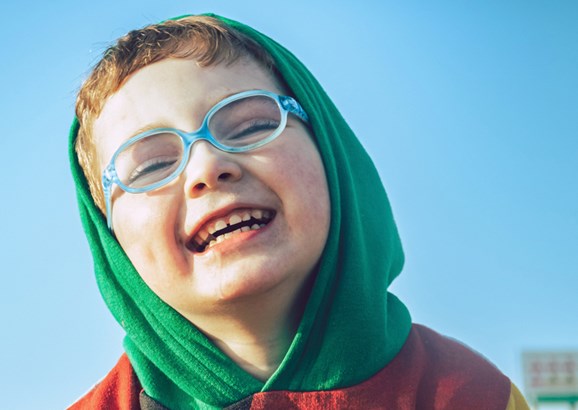 "Before Caolan's first visit to Children's Hospice, I was so nervous, I didn't know what to expect or what was going to happen. He was very, very young – only 4 or 5 months old, just a baby. I remember sitting in the big family room and we were eased in slowly. Before I knew it, the nurses had Caolan and they were caring for him and looking after his meds and feeds.


"I think everyone thinks Children's Hospice is a place to be afraid of but it's not. It is bright, it is playful, and the children are so well looked after! The nurses are so experienced with complex needs, and they make everyone feel so comfortable. It feels like a home from home, Caolan loves it and calls it his holidays.
"It can be really difficult to have a child with a life-limiting condition because everything is based around their needs. For example, if we go to a park, Caolan can't come out of his wheelchair, but his brothers would still want to play, so they miss out on lots of things too. It isn't because it's his fault, it's just the card he's been dealt. We love Caolan just the way he is and we wouldn't change him for the world!


"At Children's Hospice Caolan was able to be on a roundabout in the playground with his brothers, and for the first time ever they could play together at the park, it was amazing!! Caolan has been through a lot for such a little person, so memories like this are just precious!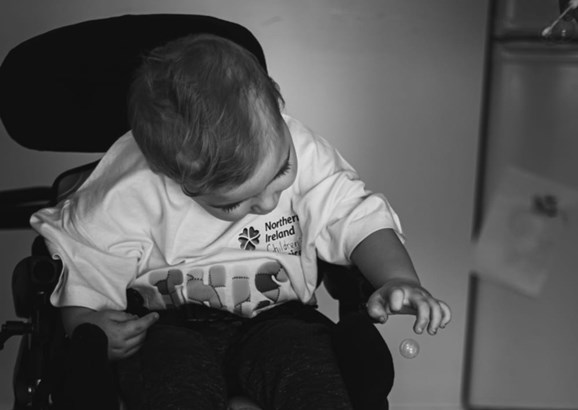 "Children's Hospice for our family is a lifeline... if I didn't have their support I just don't know how I'd be able to do things. For instance, when Caolan stays over, that is two whole days where I don't have to worry about lack of sleep, feeds during the night or seizures, and I also have time to spend with my other two boys.

"Sadly, Caolan's baby sister Mèabh died in hospital last year. She was premature and was in palliative care straight away. She only lived for one hour. This was a really devastating time for our family and I genuinely don't think I could have got through the last year without the support of Children's Hospice.

"When we called the Hospice to explain what happened, they took Caolan in straight away. They told us to bring him up and not to worry about how long he'd be there for. They have also been such a support to the bigger boys too, checking in with them to make sure they're OK, doing activities with them and offering grief support. They don't just care for Caolan, they care for all of us and support families during the most difficult times in their lives.
"His big brothers are my little helpers too! His older brother even helps with his fluids and turn feeds on and off. Obviously, I keep a watchful eye too. They also help me doing the shopping, pushing the wheelchair while I look after the trolley. They are little stars in their own right too as I couldn't do these basic things without them. They have adapted very well to their baby brother having his condition and they are just so proud of him.


"Caolan is doing well but there are times when his condition deteriorates. He gets sick easily and we have so many hospital visits. If he has a seizure during school, I have to drop everything in work to be there for him. It is always on my mind - is this going to be the seizure where I can't help him? Is this going chest infection going to be too much for him? I constantly have these worries running through my head.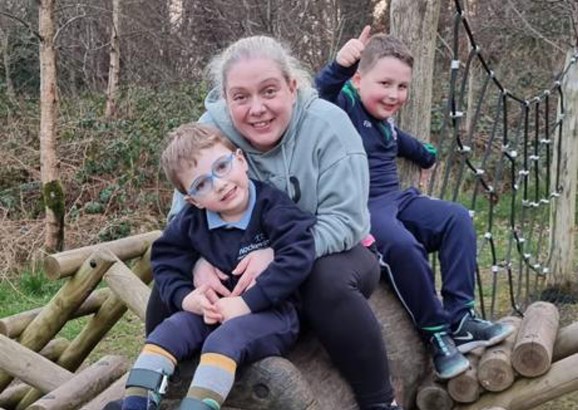 "Caolan has been through so much, but he continues to be such a positive and fun little boy, and I know going forward he will keep pushing through and I feel comforted knowing that we have the Hospice by our side to help us, every step of the way.


"I hope you and your families have a wonderful Christmas and that you are able to give Hospice a gift that will help other families like ours in the New Year!"

Sign up for our CONNECT newsletter