Lava Trek - Iceland
Icelandic Lava Trek

5 days
Home to some of Europe's most incredible landscapes, the Iceland Lava Trek takes in thundering waterfalls, steaming lava fields, plunging fjords and spouting geysers.
Crossing the phenomenal Landmannalaugar, the route is through one of the most actively volcanic and alien landscapes in Iceland, provding awe-inspiring views at every step.

The duration may be short, but the days are long and the terrain is very challenging, with steep climbs and rough descents. In addition, you'll also be in charge of setting up and breaking down camp, making this a truly tough challenge. But don't fear - on completing your challenge you have the chance rest aching limbs in the famous Blue Lagoon.

5 days | Iceland | Tough
Trek 58kms through one of the planet's most volcanic regions
Weave through vast steaming lava fields
Walk against a background of multi-coloured rocks
Camp in some of Europe's most spectacular and unusual terrain
Bathe aching limbs in the Blue Lagoon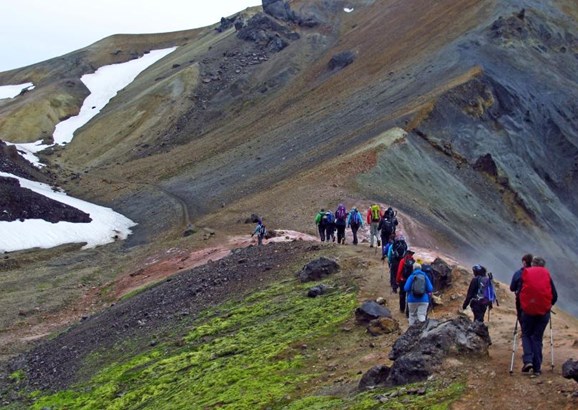 Please complete the form for more information on our events.
Sign up for our CONNECT newsletter