Hospice Celebration Walks 2023
Step out and join us for the 2023 Hospice Celebration Walks!
Our much-loved Hospice Walks are back for 2023 ­­- and we'd love for you to step out with family and friends and join us!

Our Celebration Walks are a lovely way to pay tribute to a loved one who has passed away. 

This year it's also a great way to help us celebrate 40 years of Northern Ireland Hospice. In 1983 our first Hospice Community Nurse started delivering our specialist palliative care - and we haven't stopped since!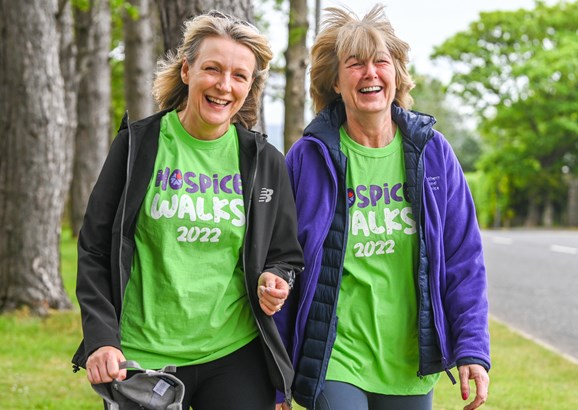 Hospice Celebration Walks Locations
We have four stunning locations for you to choose the Celebration Walk you want.  From Divis Mountain to Bangor or the Lagan Towpath, there's a walk to suit you! Everyone can get involved, regardless of ability – you can even bring your pets!



If you can't make it to our Hospice Celebration Walks on the dates or locations above you can hold your own Celebration Walk, whenever and wherever you wish! Simply register your details with us for the DIY walk and we'll make sure you get everything you need.

With rising costs Hospice can only afford to hold a walk event if we have at least 150 walkers registered.

Please help us by spreading the word and getting as many people as possible to join your walk! When you register we'll share our tips on how to spread the word.

How can I register?
Registration for the Hospice Celebration Walks is FREE. Simply register for your preferred walking route on the form below and we'll send you a Hospice T-shirt, a pin-on label to let people know who you are walking in memory for and a fundraising pack to help you raise as much sponsorship as possible.

Each participant is being challenged to raise a sponsorship target of £100 to help Hospice care for families across Northern Ireland.

If you raise £100 or more, you'll also receive a branded eco-friendly water bottle and the sought after Hospice Celebration Walk medal

Register for your Hospice Walk today!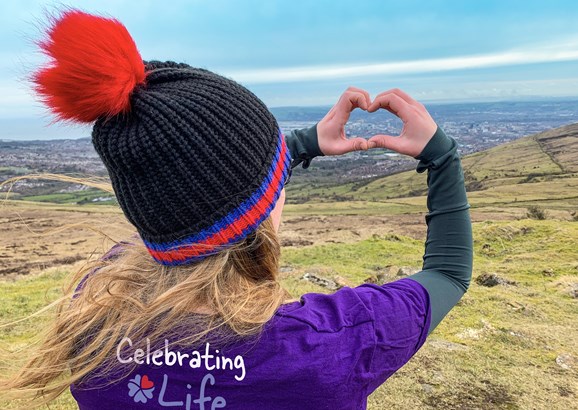 Want a little extra challenge? Try our 40,000 steps challenge for 40 years of Hospice. 
Sign up for our CONNECT newsletter